Collaborations
Thank you to all those who support and contribute to our business with public funds!
The Swedish Council for Culture, the Stockholm Region, the Västerbotten Region, the Västmanland Region, the Östergötland Region and the Västra Götaland Region, as well as the Municipality of Vänersborg, that supports the entire association of YOMA and Polstjärnepriset.





Nordiska Kulturfonden (The Nordic Culture Fund) especially supports our Nordic co-operation.

Thank you to our sponsors
Vänerparken Vänersborg and Arena Hotell Vänersborg are our local sponsors.
www.signatur.se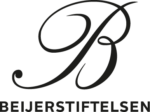 www.beijerstiftelsen.se
Thank you to our Nordic partners
Denmark: Musical Basic Course East, Jutland
Finland: Junior Academy, Sibelius Academy
Iceland: Harpa International Music Academy
Norway: Valdres Summer Symphony and the Barratt Due Music Institute