The instructors 2024
Meet the Polstjärnepriset 2024 instructors (more coming)
Instructors
Jonas Olsson, collaborative piano
Jonas Olsson has accompanied the Polstjärnepriset competitors since 2010 and works as a repetiteur at Norrlandsoperan in Umeå. He belongs to a new generation of versatile pianists and is much appreciated for his work as a soloist, chamber musician and accompanist. Jonas, who has studied with Hans Pålsson and Pierre-Laurent Aimard, is one of Scandinavia's recognized experts on contemporary music and has collaborated with a long list of the world's leading composers.
Lorenzo Soulès, piano and collaborative piano
The French pianist Lorenzo Soulès' international career began in 2012, when he, aged 20, won 1st prize in the prestigious Concours International de Genève. Since then he has been a regular guest at venues like the Royal Festival Hall in London, Tonhalle Zürich, National Concert Hall in Taipei, the Festival Messiaen au Pays de la Meije, the Aldeburgh Festival and the Klavierfestival Ruhr, where he has been involved in the festival's Education Project since 2011. Born in Lyon, Lorenzo studied with Pierre-Laurent Aimard and Tamara Stefanovich in Cologne, and between 2006 and 2009 also took lessons with Alicia de Larrocha, working on the complete Iberia cycle by Albeniz.
We are proud to announce that, as part of our focus on the work "Pictures at an Exhibition" by Mussorgsky, Lorenzo will be sharing his special insights on the piece with us through talks, demonstrations and masterclasses.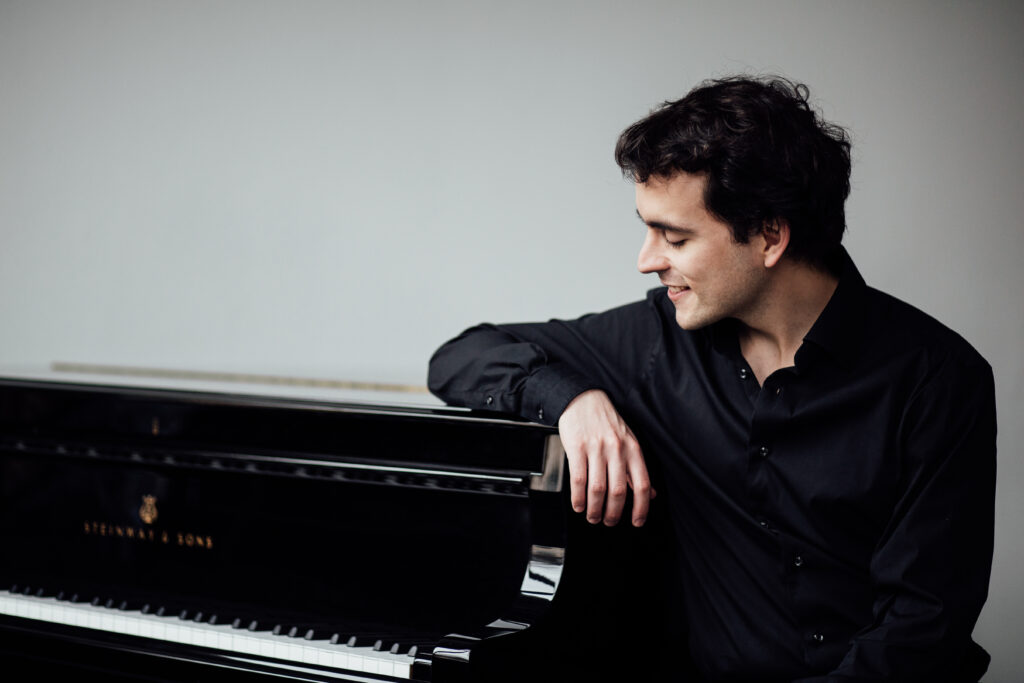 Alf Richard Kraggerud, violin
Alf Richard Kraggerud is one of Europe's most talked about talent developers. He works as a violin teacher and pro-rector at the Barratt Due Musikkinstitutt in Oslo, which trains young talents from primary school age all the way to soloist performances on the world's most established concert stages.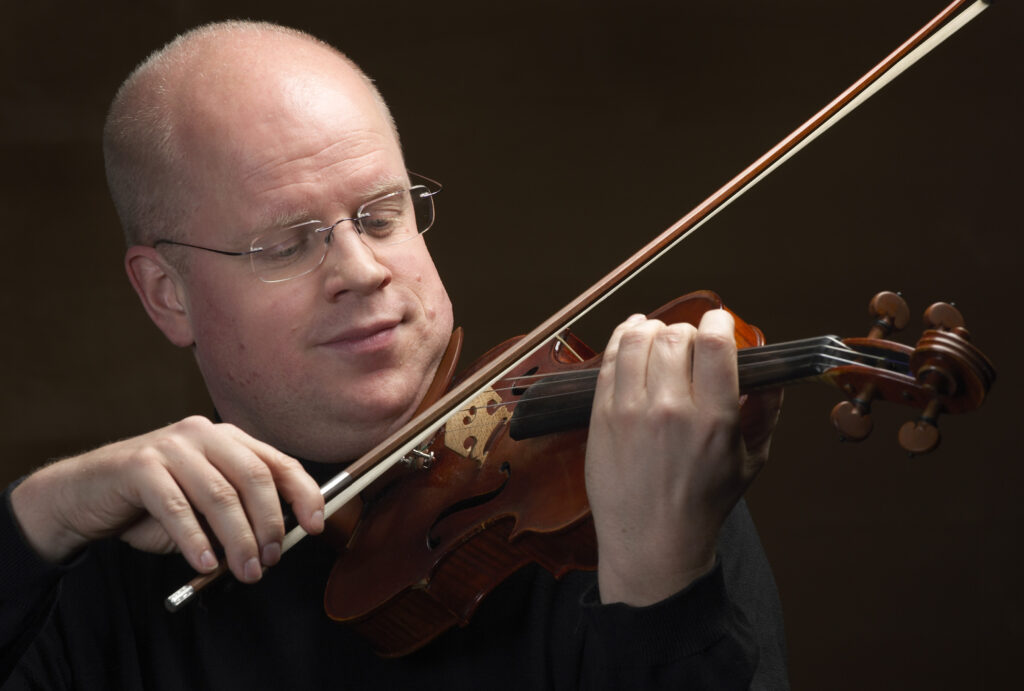 Kristoffer Dolatko, violin
Kristoffer Dolatko is a Polish violinist who, after moving to Denmark, became known for his extensive and successful educational work as a talent developer of young violinists and viola players. He has worked both at the music academy in Aarhus and at the city's music school. Kristoffer also started his own private music school – Auerinstitutet and now works at Chetham's School of Music in Manchester, an internationally sought-after boarding school. Dolatko has additional international assignments, including at the Astona summer academy, where he is assistant artistic director.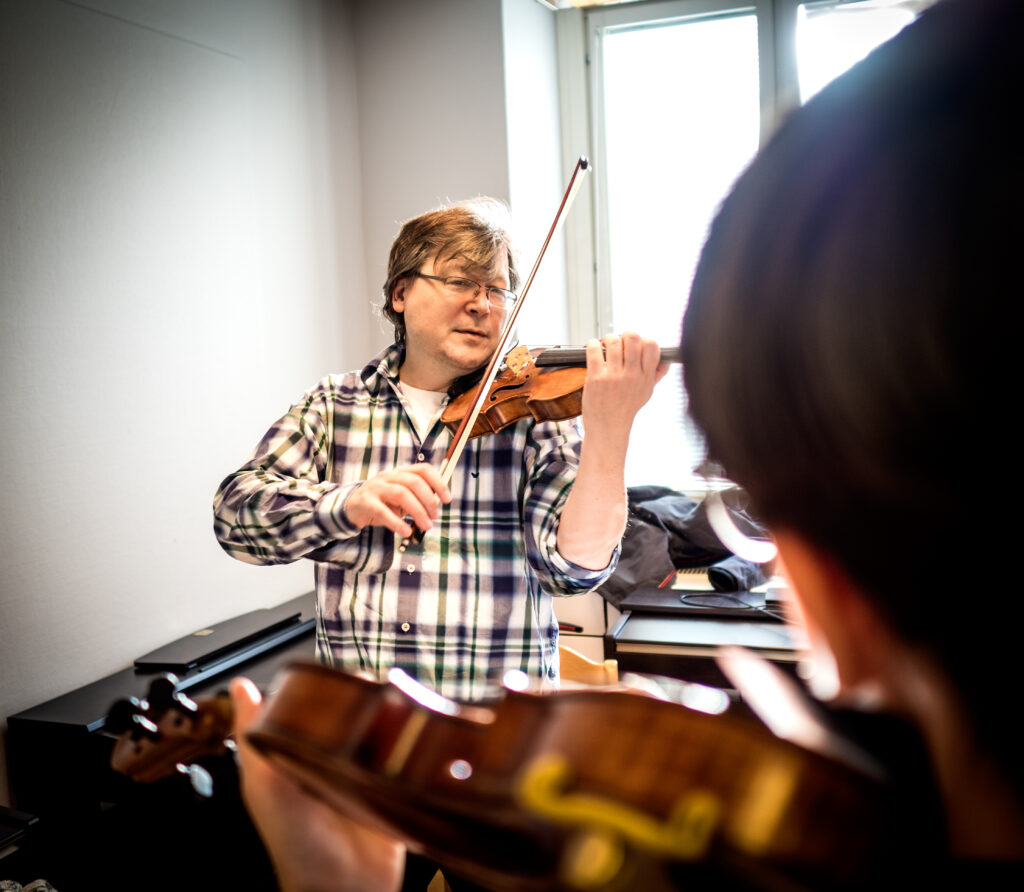 Foto: Olle Gustafsson
Andreas Patrik Hansson, conductor
Andreas P Hansson is a "product" of Musikerutbildning Vänersborg and Polstjärnepriset. 2012 – 2015 he studied for Ulrich Kaatz in Vänersborg. Nowadays he studies at Norway's Musikkhøgskole with Prof. Ole Kristian Ruud and is also one of two conductors selected for Opptakt, Norway's elite initiative for young conducting talent. In connection with Opptakt, Andreas has conducted several of Norway's professional symphony orchestras in both concerts and master classes, including the Oslo Philharmonic Orchestra, the Trondheim Symphony Orchestra, and the Kristiansand Symphony Orchestra. He has also conducted the Gothenburg Symphony on several occasions, the first time at the age of 19. Andreas has participated in numerous master classes for many big names, including Neeme and Paavo Järvi, Vasily Petrenko, Christian Ehwald, Nicolás Pasquet, Mark Stringer and Atso Almila.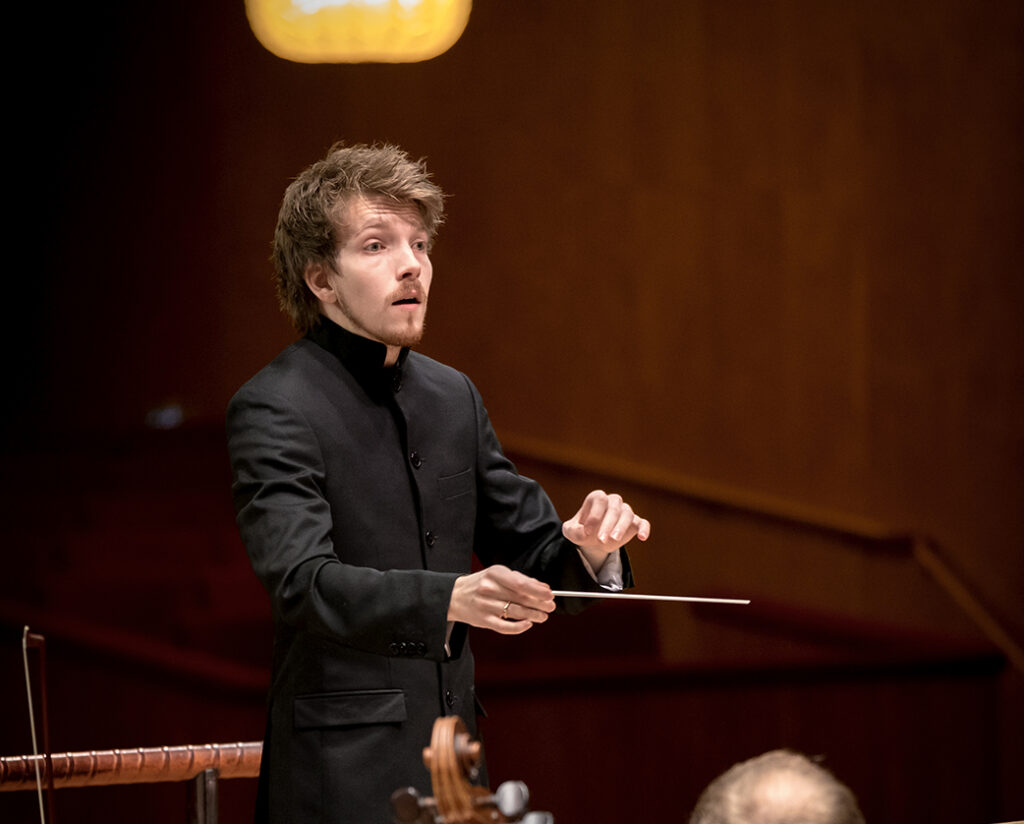 Photo: Olle Gustafsson