Instruktörerna 2024
Möt Polstjärneprisets instruktörerna 2024
Instruktörer
Alessandro Caprotti
Alessandro Caprotti studied in Milan and then in Lyon. He has played with several European orchestras including Opera de Lyon, Opera de Rouen and the City of Birmingham Symphony Orchestra. Since 2009 he has been solo bassoonist in KORK (Norwegian Radio Orchestra) and has been invited as a guest in most Norwegian orchestras. Alessandro is associate professor at the Norwegian Academy of Music and has given master classes in several European countries. He is also an active chamber musician: he is a permanent member of the Oslo Chamber Academy and has played in many prestigious chamber music festivals.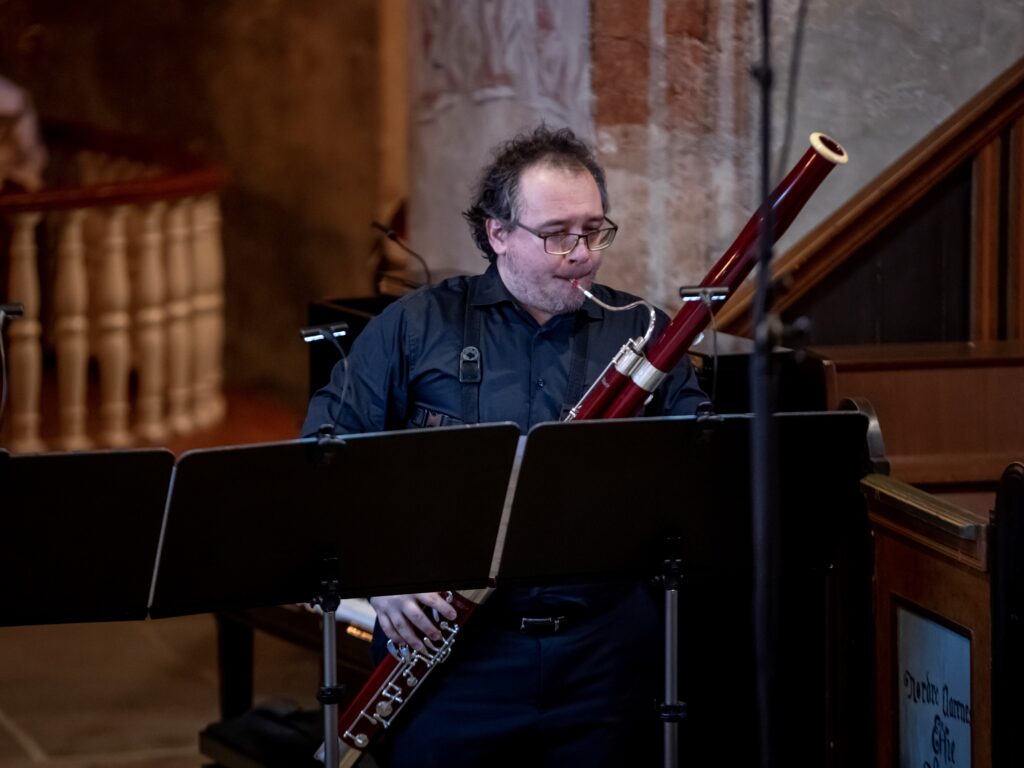 Foto: Steinar Dahl 
Alf Richard Kraggerud, violin
Alf Richard Kraggerud is one of Europe's most talked about talent developers. He works as a violin teacher and pro-rector at the Barratt Due Musikkinstitutt in Oslo, which trains young talents from primary school age all the way to soloist performances on the world's most established concert stages.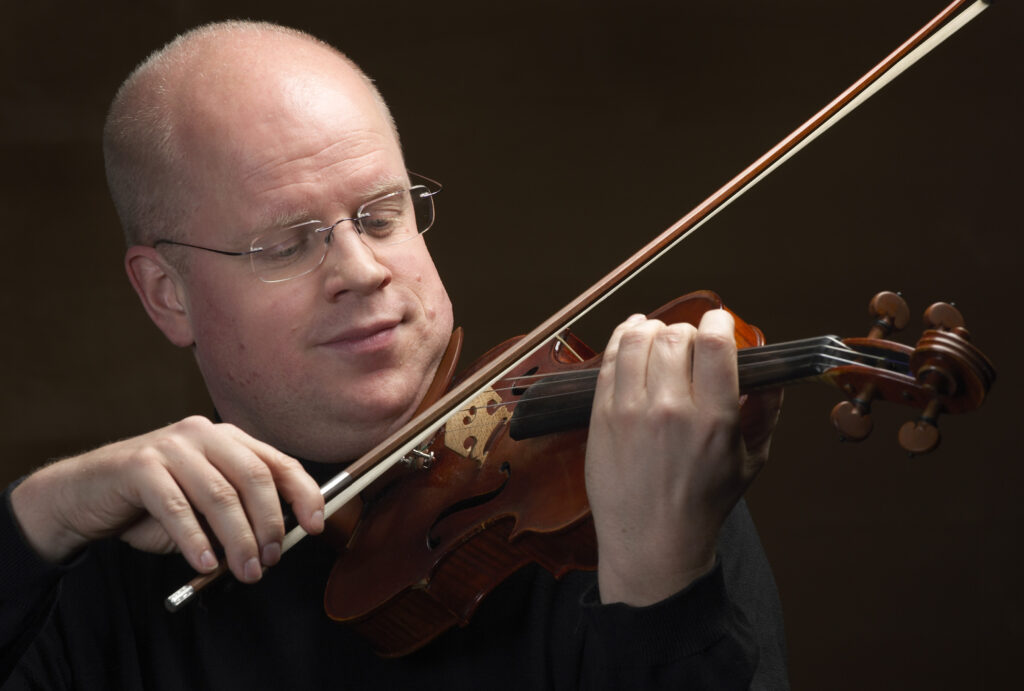 Andreas Patrik Hansson, conductor
Andreas P Hansson is a "product" of Musikerutbildning Vänersborg and Polstjärnepriset. 2012 – 2015 he studied for Ulrich Kaatz in Vänersborg. Nowadays he studies at Norway's Musikkhøgskole with Prof. Ole Kristian Ruud and is also one of two conductors selected for Opptakt, Norway's elite initiative for young conducting talent. In connection with Opptakt, Andreas has conducted several of Norway's professional symphony orchestras in both concerts and master classes, including the Oslo Philharmonic Orchestra, the Trondheim Symphony Orchestra, and the Kristiansand Symphony Orchestra. He has also conducted the Gothenburg Symphony on several occasions, the first time at the age of 19. Andreas has participated in numerous master classes for many big names, including Neeme and Paavo Järvi, Vasily Petrenko, Christian Ehwald, Nicolás Pasquet, Mark Stringer and Atso Almila.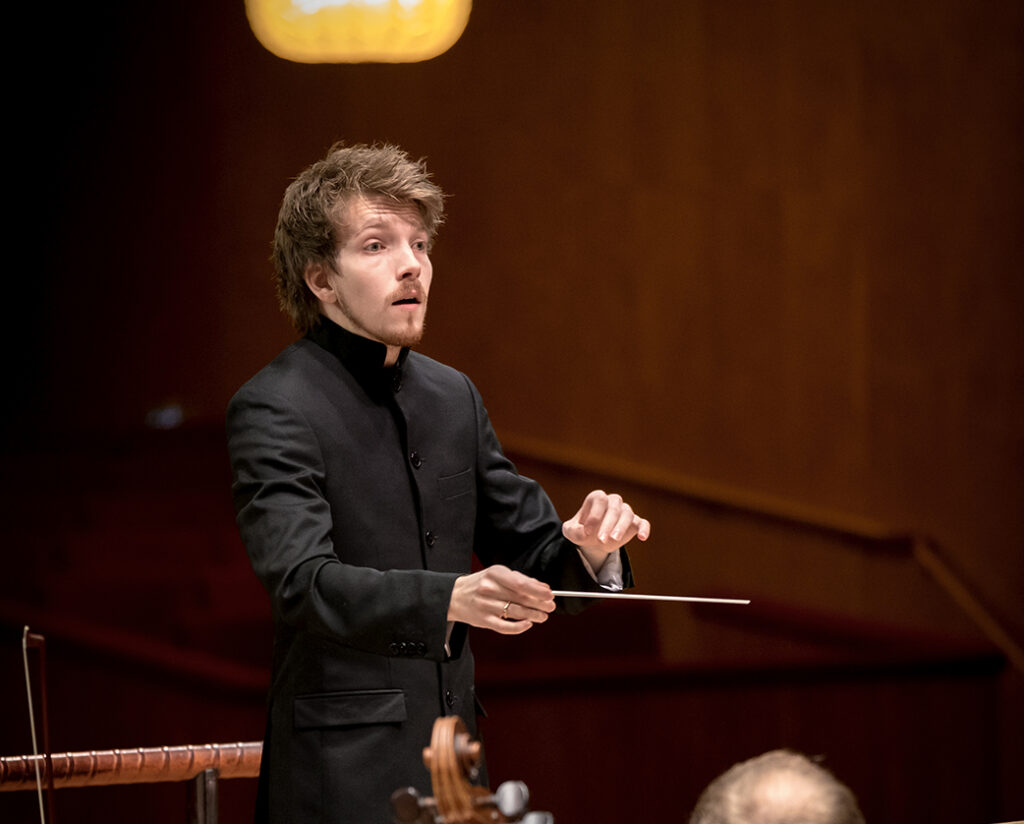 Photo: Olle Gustafsson
Gordon Hunt
Gordon Hunt is a British musician and conductor. He has served as principal oboe of the London Philharmonic and London Chamber orchestra and he has also been professor at the Guildhall School of Music and Drama and is an Honorary Associate of the Royal Academy of Music. Hunt is a much sought-after soloist and has made several recordings. As a conductor he has worked with Johannesburg Philharmonic Orchestra, Norrköping Symphony Orchestra and Danish National Chamber Orchestra, among others. He was music director of the Swedish Chamber Winds 1991-1997. Hunt was the original "Gabriel's Oboe" in the Morricone score for the 1986 period drama film The Mission.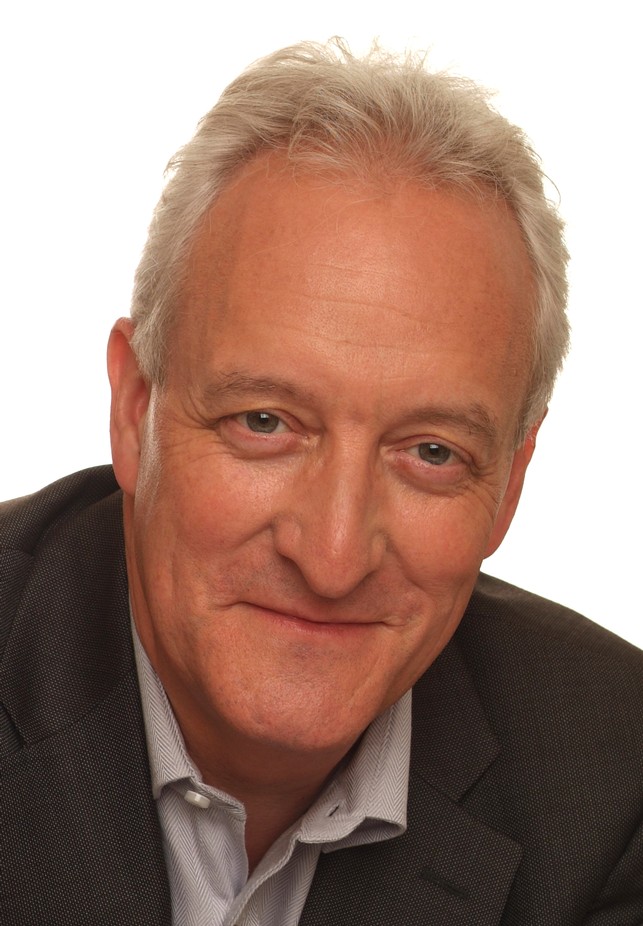 Jan Alm
Jan Alm studied with Ferdinand Lipa, Gothenburg and Klaus Stoll, Berlin. For several decades Jan has been associate principal for double bass in the Gothenburg Symphony Orchestra. He has also taught double bass at the University of Music and Drama in Gothenburg for many years and has been a guest teacher at the Yehudi Menuhin School and the Royal College of Music in London. Jan has also composed music for double bass and developed a pedagogical score.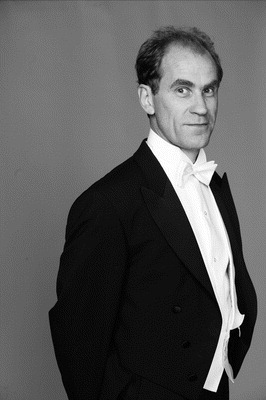 Jonas Olsson, collaborative piano
Jonas Olsson has accompanied the Polstjärnepriset competitors since 2010 and works as a repetiteur at Norrlandsoperan in Umeå. He belongs to a new generation of versatile pianists and is much appreciated for his work as a soloist, chamber musician and accompanist. Jonas, who has studied with Hans Pålsson and Pierre-Laurent Aimard, is one of Scandinavia's recognized experts on contemporary music and has collaborated with a long list of the world's leading composers.
Jun Sasaki
Jun Sasaki was born in London of Japanese parents. At the age of 12, he decided to pursue a career as a cellist and entered the Yehudi Menuhin School. Since then, the cello has taken him to many parts of Europe and beyond as a soloist, chamber musician and, since 2014, as an orchestral musician and associate principal of the Gothenburg Symphony Orchestra. Jun Sasaki studied with Thomas Carroll at the Royal College of Music in London and Truls Mørk at the Norwegian Academy of Music in Oslo. His awards include the Anne Shuttleworth Prize for the best solo cello performance at the Royal College of Music, the Royal Overseas League String Prize, and the second prize and special prize at the Antonio Janigro International Competition in Croatia. Jun Sasaki was also a finalist in the 2008 BBC Young Musician competition.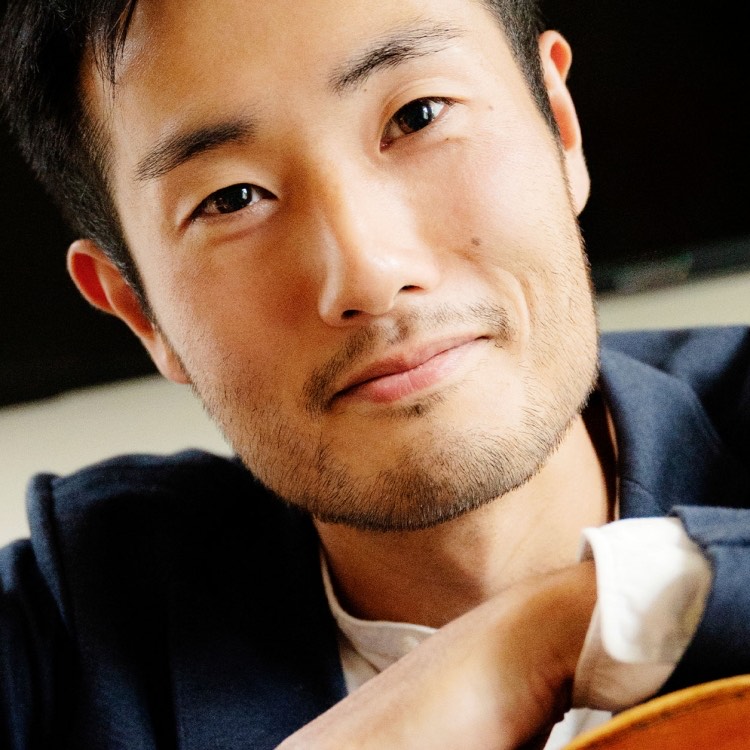 Foto: Ola Kjelbye
Kristoffer Dolatko, violin
Kristoffer Dolatko is a Polish violinist who, after moving to Denmark, became known for his extensive and successful educational work as a talent developer of young violinists and viola players. He has worked both at the music academy in Aarhus and at the city's music school. Kristoffer also started his own private music school – Auerinstitutet and now works at Chetham's School of Music in Manchester, an internationally sought-after boarding school. Dolatko has additional international assignments, including at the Astona summer academy, where he is assistant artistic director.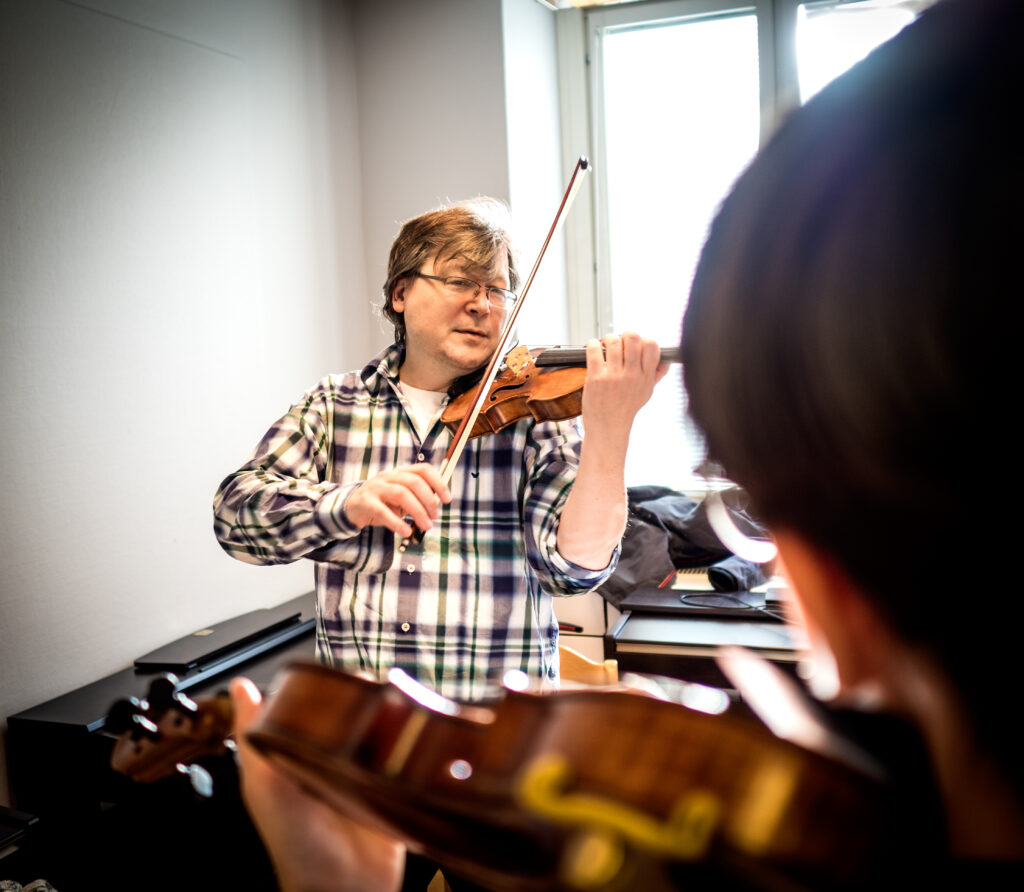 Foto: Olle Gustafsson
Lars-Inge Bjärlestam
Lars-Inge has studied with Erling Blöndal-Bengtsson in Stockholm, Ralph Kirshbaum in London and with Professor Aldo Parisot, New Haven, USA. Since 1984 he works at Ingesund Karlstad University, Sweden. He has also given many master classes around Europe as well in Asia, most recently in Taiwan in November 2019. For a great part of his career he was regularly hired as a first-desk cellist for the most prestigious orchestras in Sweden and Norway, including the Oslo Philharmonic Orchestra, Gothenburg Symphony Orchestra, the Norwegian Chamber Orchestra and the Royal Stockholm Philharmonic Orchestra. In addition, he has performed in many famous venues around the world.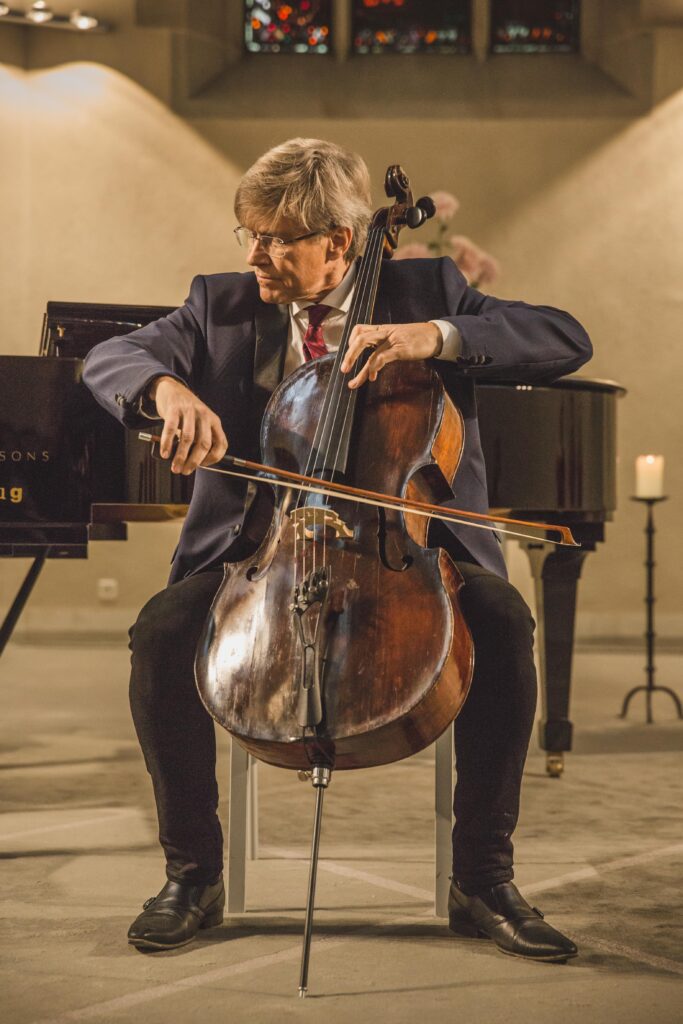 Laura Groenestein-Hendriks
The Dutch violist Laura Groenestein-Hendriks holds a position in the viola section of the Gothenburg Symphony Orchestra. Already at a young age she won several prizes in The Netherlands. During her master studies in The Hague, Laura got a position as principal viola in La orquesta Filarmónica de Santiago de Chile. After four years Laura moved back to Europe and since then she has been playing with a number of orchestras in Europe. Besides playing in GSO, and teaching at Hvitfeldtska gymnasium, Laura is an active chamber musician. As a member of the Ensemble Caplet, a combination of harp, flute and string quartet, she has been giving concerts all around Europe.
Lorenzo Soulès, piano and collaborative piano
The French pianist Lorenzo Soulès' international career began in 2012, when he, aged 20, won 1st prize in the prestigious Concours International de Genève. Since then he has been a regular guest at venues like the Royal Festival Hall in London, Tonhalle Zürich, National Concert Hall in Taipei, the Festival Messiaen au Pays de la Meije, the Aldeburgh Festival and the Klavierfestival Ruhr, where he has been involved in the festival's Education Project since 2011. Born in Lyon, Lorenzo studied with Pierre-Laurent Aimard and Tamara Stefanovich in Cologne, and between 2006 and 2009 also took lessons with Alicia de Larrocha, working on the complete Iberia cycle by Albeniz.
We are proud to announce that, as part of our focus on the work "Pictures at an Exhibition" by Mussorgsky, Lorenzo will be sharing his special insights on the piece with us through talks, demonstrations and masterclasses.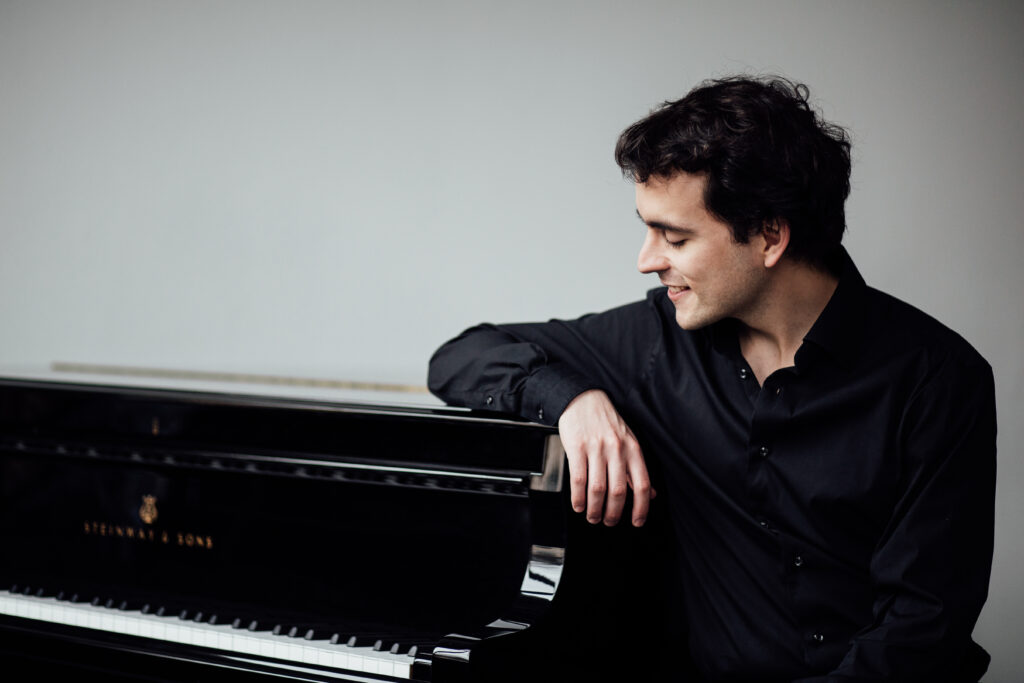 Malin Broman
Malin Broman is much in demand as an artistic director, soloist and chamber musician. Born in Sweden, Malin completed her studies in London with David Takeno. A passionate chamber musician she has toured and recorded extensively for the last twenty years as a member of the Kungsbacka Piano Trio, Stockholm Syndrome Ensemble and Nash Ensemble of London. In 2008 Malin was appointed concertmaster of the Swedish Radio Orchestra. During 'lock-down' her YouTube video of Mendelssohn´s Octet, where Malin plays all eight parts, went viral. In 2019 she was awarded H.M the King's medal for services to music.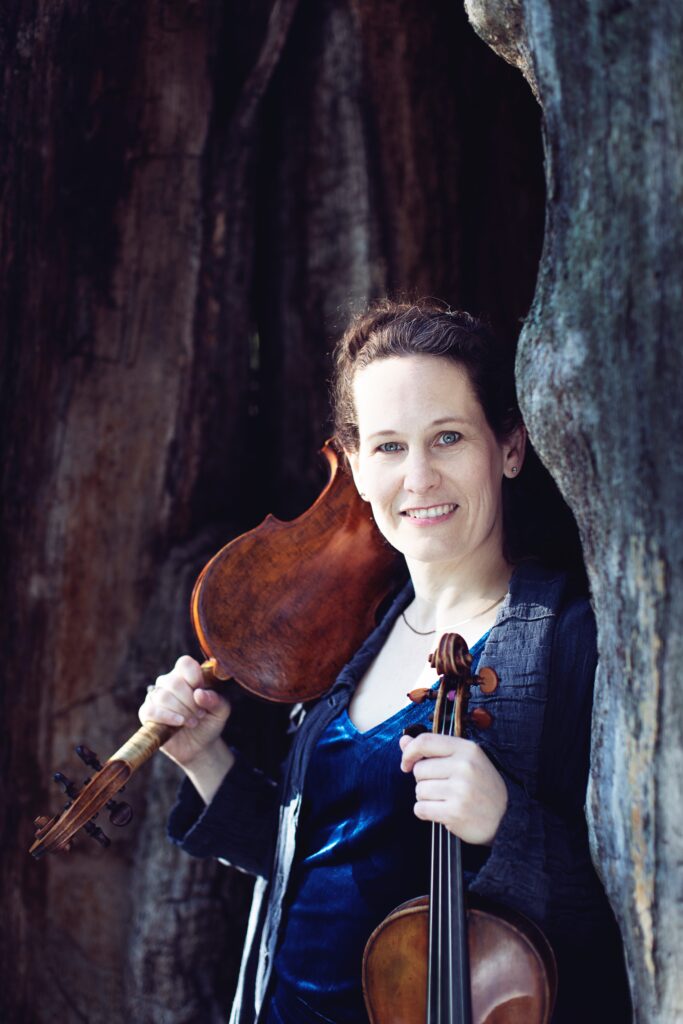 Mina Fred
Mina is internationally active as chamber musician, soloist and improviser; highly focused on chamber music, contemporary repertoire and performance. She studied at Guildhall School of Music and Drama in London and at Royal Danish Academy of Music in Aarhus. Mina has also studied free improvisation at Hochschule für Musik in Basel, where she received a specialized masters degree in 2013.  She is currently co-leader of the viola section of the Danish Chamber Orchestra as well as soloviolist in Athelas Sinfonietta Copenhagen. Mina is a frequent guest at numerous chambermusic and contemporary music festivals in Scandinavia and Europe.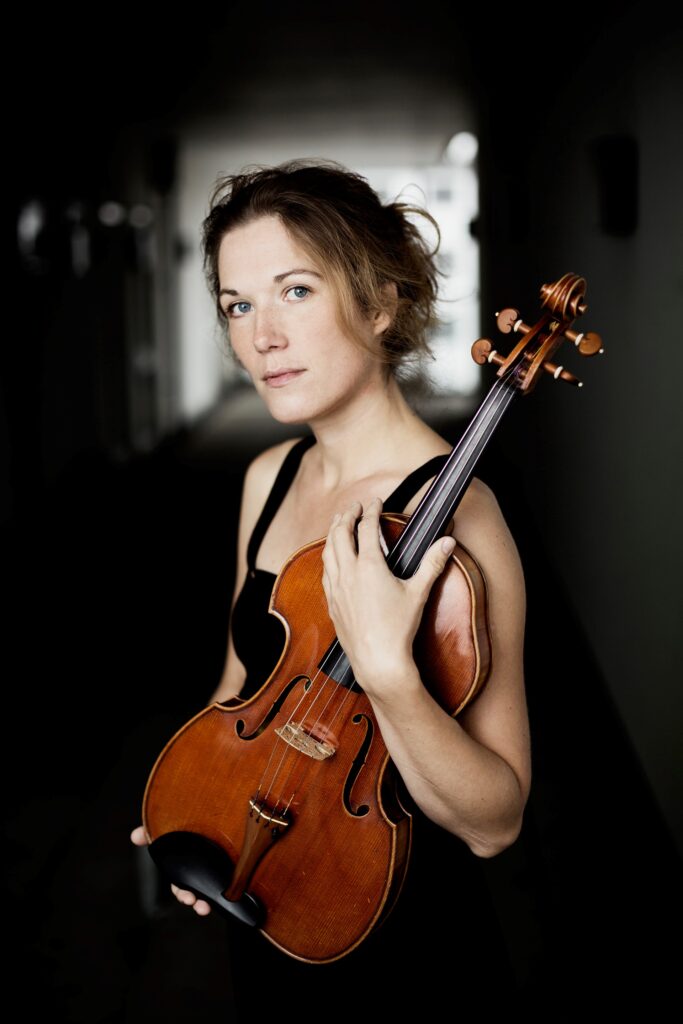 Foto: Nikolaj Lund