Music schools and educators
The fundamental idea of YOMA is to complement and strengthen instrumental education throughout the country and the Nordic region. We like collaborating with music schools and instrumental teachers – therefore YOMA is completely free of charge.
Through the hybrid platform of teaching IRL and online simultaneously, YOMA is easily accessible to everyone. We have extensive experience with online teaching.
This is how we collaborate with music schools, orchestras and ensembles
The key idea is for YOMA teachers to supplement instrumental teaching in music schools with individual lessons up to 30 hours per year and with group lessons.
We make extra efforts for the focus instruments oboe, bassoon, French horn, viola and double bass.
In cases where specialisation programmes or similar exist at the school, these are natural partners, but we are also happy to take on younger students.
Wind, string and symphony orchestras, ensembles and chamber music groups are also natural partners. We can provide instructors, conductors and inspiring young musicians and soloists.
We can even host entire ensembles and orchestras, for example for a rehearsal weekend.
When we organise courses in other locations, we might be close to your school, otherwise we are always close online.
Read more about YOMA in Kulturskolan magasin.
This is how we collaborate with educators
You will be offered passive participation online or on-site when your or other students are taught, for single lessons or full days on all course weekends.
You will have the opportunity to collaborate collegially with our YOMA educators around your students.
If you teach on our focus instruments, you have even more opportunities to collaborate with us.
We have experienced cultural school educators in our teaching team as well. Please get in touch if you are interested.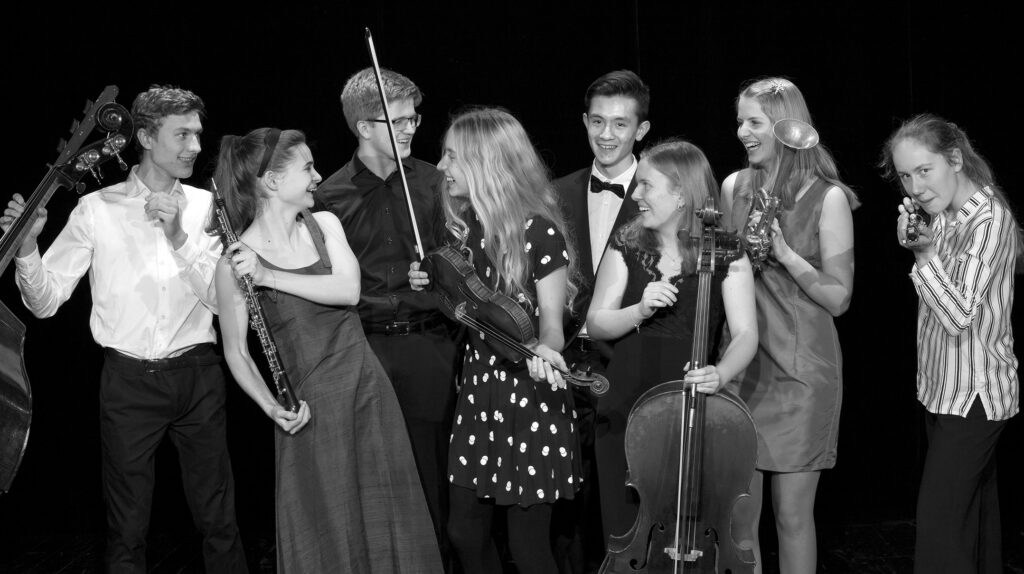 Photo: Olle Gustafsson